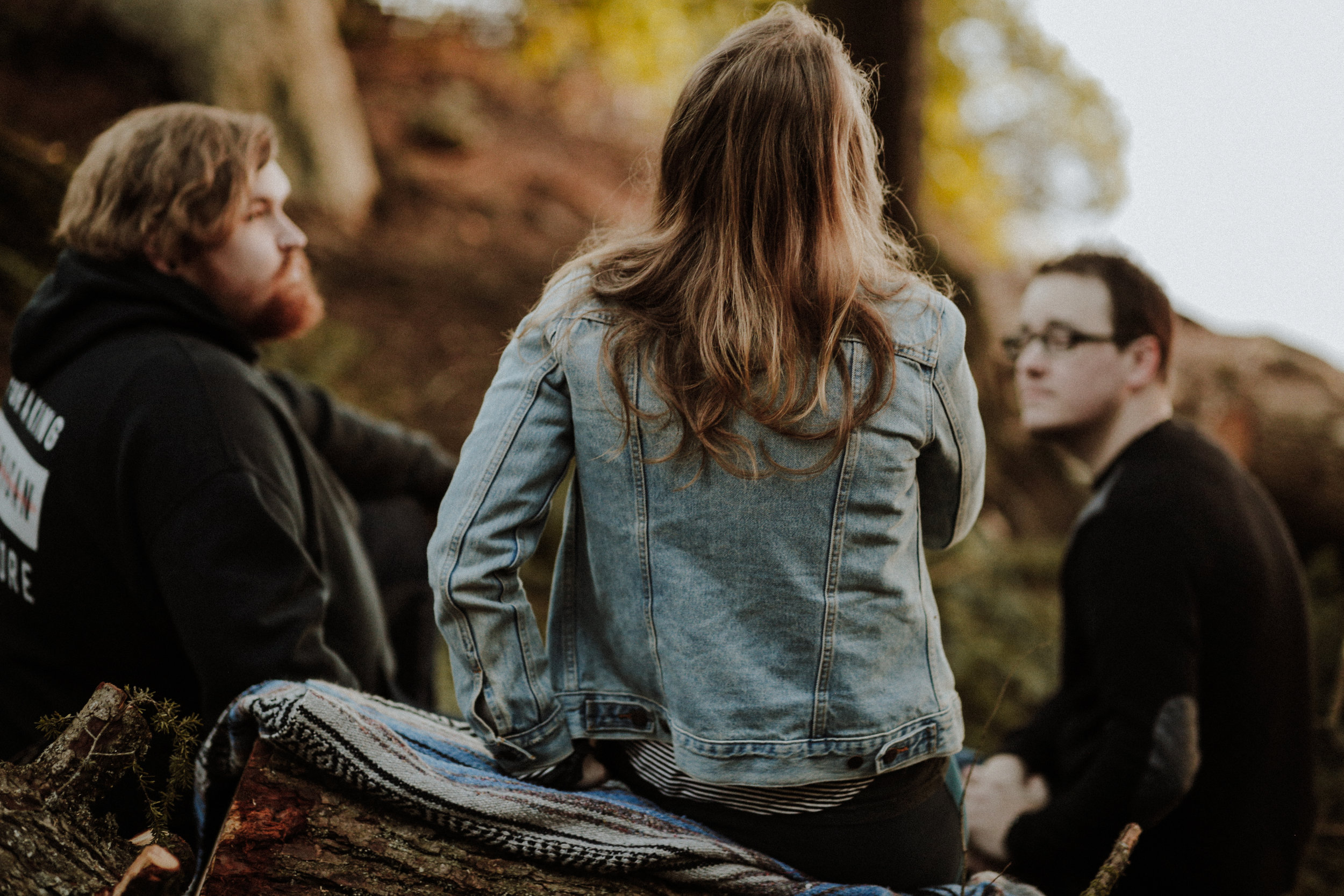 Our Ministry Outlook
Matt. 19:14 But Jesus said, "Let the children alone, and do not hinder them from coming to Me; for the kingdom of heaven belongs to such as these." ECCN Children's Ministries is committed to children learning about the Holy Trinity; God the Father, Jesus the Son, and the Holy Spirit. Children will learn from the Bible, the infallible Word of God.
We have programming for children from nursery age to 6th grade!
Children's activities at ECCN consist of: Vacation Bible School(VBS), Extension of VBS (throughout summer), District Camp, Caravan (scouting program), Bible Quizzing (district and regional), Christmas Program, Eggstavaganza, Family Funfest and Pinewood Derby. Come and join the fun!
-Dr. Shauna Matelski, Children's Ministries Director.
KID'S Church
During the regular morning service on Sundays at 10:45 am, we have Kid's Church. Kids will learn more about how God our Father has a plan for our lives through His Son, Jesus Christ. Typically we worship in song in the "big church" (morning worship). Then we go into our kid's room for Bible lessons, games and crafts.
Caravan
Caravan is a christian-based scouting for boys and girls. They earn badges and learn about God in a scouting context. Caravan takes place mid-week during the school year.
Bible Quizzing
This is for children grades 1st through 6th. They study the Bible and go to district quiz meets to compete in answering questions based on what they've learned. This group meets on Sunday mornings during kids church.
Vacation Bible School
This is an annual event that takes place for one week in the summer time. VBS is a wonderful time of fun, learning and making friends. Each year has a new theme and focus that helps lead children into a personal relationship with Jesus Christ and helps them grow spiritually. Follow our Events Page for more information.
Sunday School
A weekly class where children learn about faith in small groups with others their own age. This happens every Sunday at 9:30 am. Everyone is in Sunday School at the same time!
Summer Camps
Each summer, children from the North Central Ohio District Nazarene churches come together for a week of spiritual emphasis that is accompanied by lots of fun activities and visiting with friends from our sister churches.
Other Activities and Events
Easter Eggstravaganza - Annual Easter Egg Hunt

Caravan Mini-Camp & Pinewood Derby- Kids build pinewood cars and race them.

Christmas Program - Each year the children perform a musical program for the congregation that focuses on the true meaning of Christmas.

Family Funfest - Children come and play on inflatables, eat food and have some summer fun in the Fall!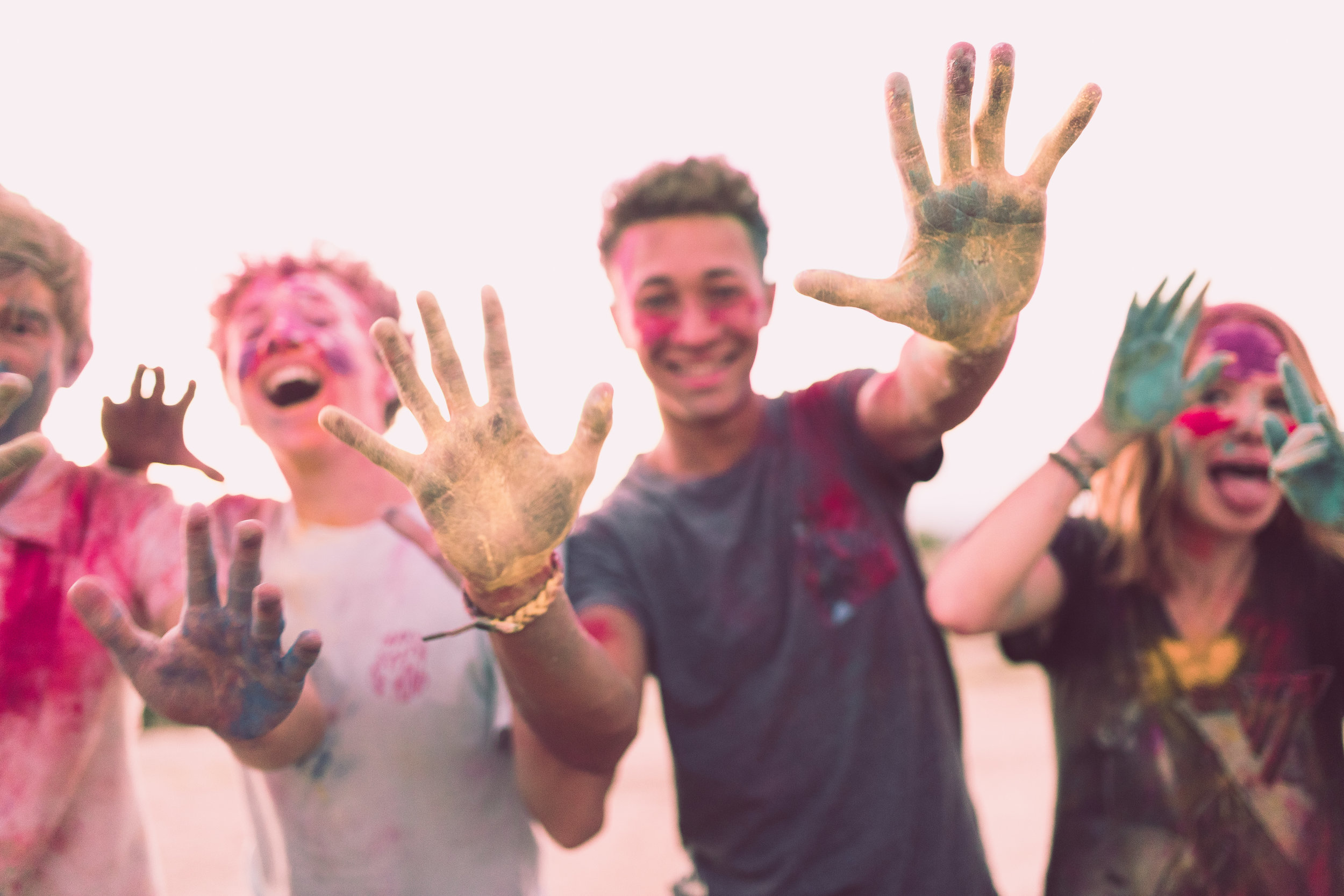 A.C.C.E.N.T. Youth Group
Accepting Christ's Call Elyria Nazarene Teens
Adolescence is a time in life marked by change. So much is changing in the life of a teen that it is important for them to have a place of consistent love and acceptance by other teens and by adults. That is what we seek to provide here at ECCN. We combine biblical teaching with a safe and inviting social atmosphere where everyone can be themselves while striving to be more like Christ.
Activities
We have a variety of activities including Retreats, Lock-Ins, Christmas Party, Concerts/Music, Work and Witness Trips, Ministries in Action, Highway Cleanup, Dinner Theater, and Summer Camps. The idea is that our teens enjoy being teens while sharing in fellowship and growing in the faith and knowledge of our Lord Jesus Christ. Our hope is that in addition to connecting with one another, they are equipped to follow Christ for the entirety of their lives.
Blast
BLAST (Building Leaders and Sharing Talents) is an event through which talents and leadership skills of youth are developed, encouraged, and used for Jesus Christ. The process begins in a local church setting, where youth are encouraged in their special gifts and abilities, continues through district festivals, and extends to the regional event held each year at Mount Vernon Nazarene University. BLAST is more than an annual regional event; it's a year-long emphasis on talent/leadership development at every level.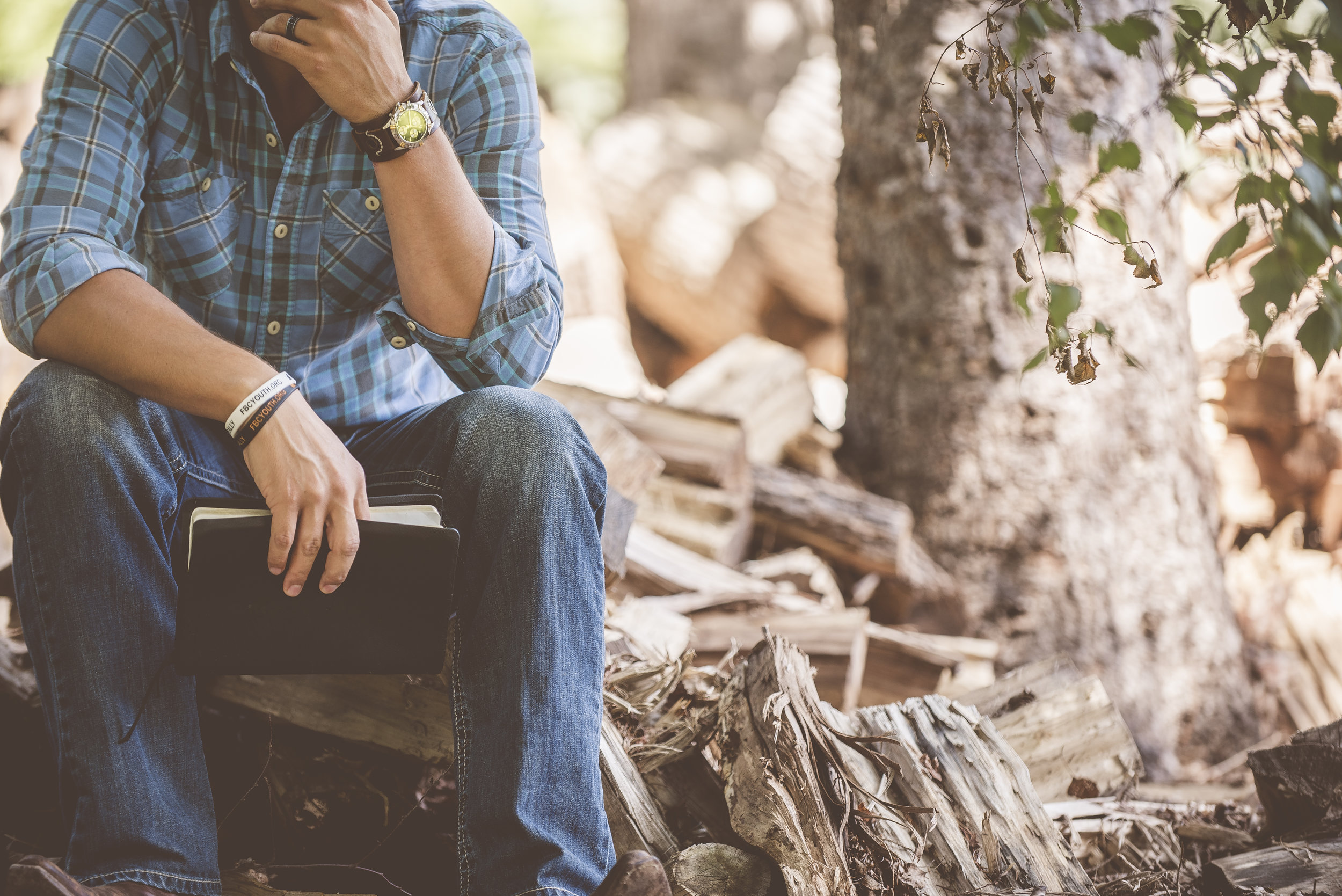 S.A.M.S. (Senior Adult ministries)
Our Seniors (ages 55 and over) meet on the 3rd Friday of each month. We come together to celebrate our friendship and relationship we have with our Lord and Savior. Our time together consists of a meal and some type of program or outing. Sometimes we go to one of the local parks, restaurants, other churches or do various other activities.
Sunday School
We offer classes for every age. Whether you were born today or you are old enough to have helped found Elyria with Herman Ely, we have a class for you. Click Here
Men's Bible Study
Small groups are a great way to study the Word of God together. Join other men as we take a deeper look at the book of Romans this fall. The Men's Bible Study takes place Wednesday evenings at 7 pm.
Women's Bible Study
Women face choices and challenges every day in every way. Come join women who are studying God's Word and learning to apply it to situations in our modern world. We meet on Wednesdays at 7 PM to uncover the truth found in the Bible and build each other up.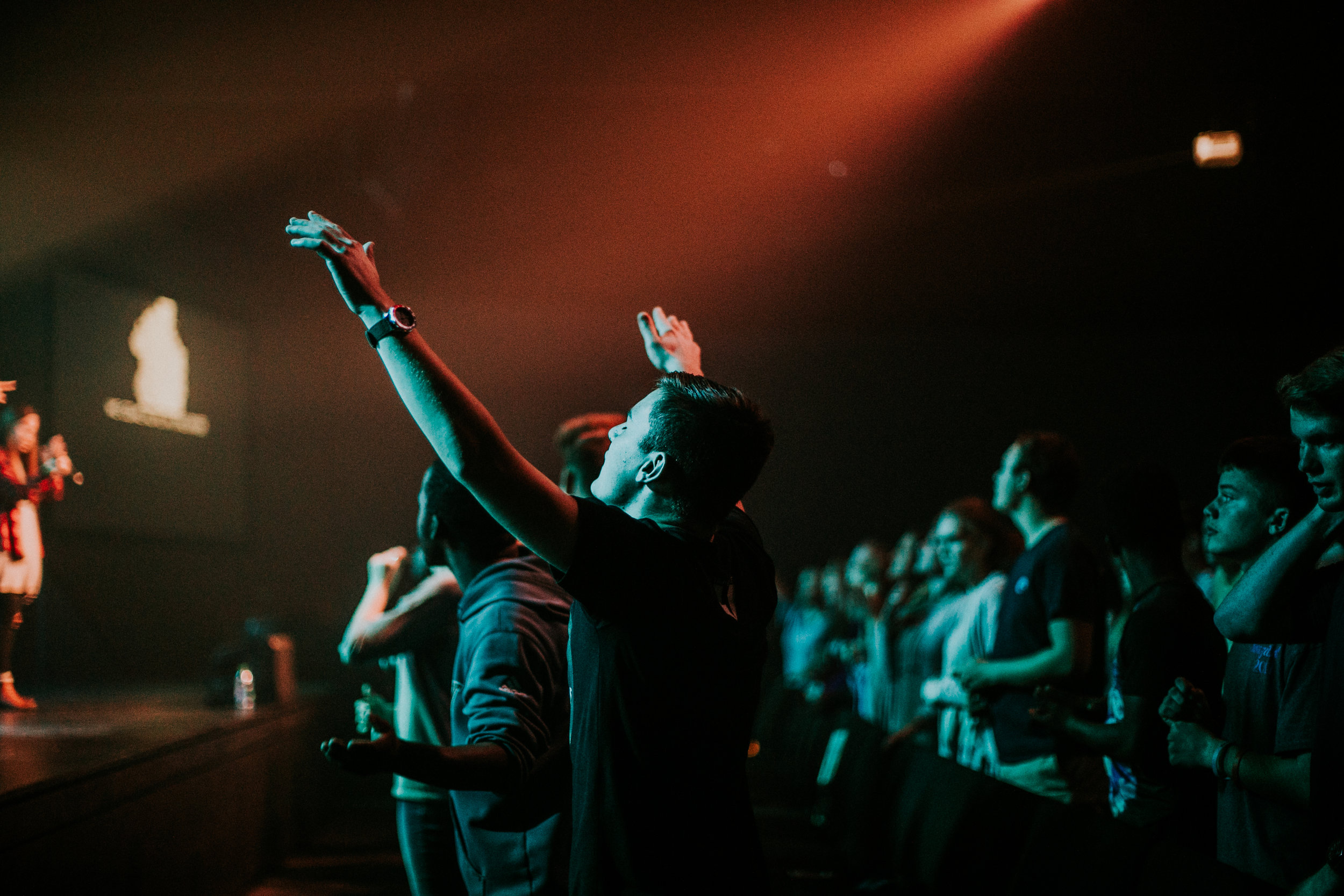 "Shout for joy to the Lord, all the earth. Worship the Lord with gladness; come before him with joyful songs."
-Psalm 100:1-2
ECCN invites you to come and experience our worship as we enter into His courts with praise! Our Praise Team comprised of musicians and singers, lead us each week into our Sunday morning services. Our worship music is a mixture of both contemporary and traditional songs. Come and join us this Sunday to worship the Lord!
-Dr.Shauna Matelski Worship Leader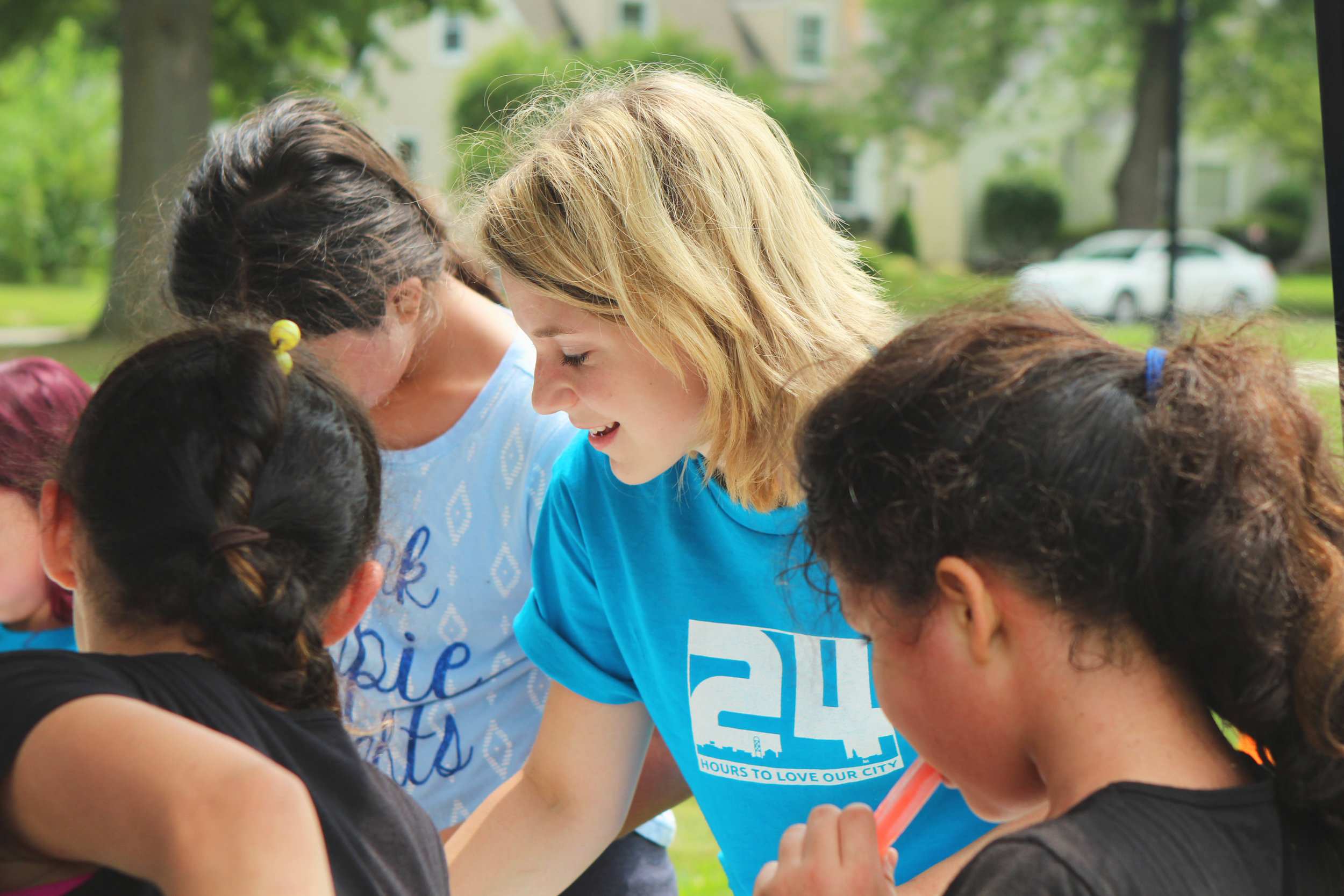 Outreach
We have several ways in which we seek to be a blessing to the community and the world. Have a look at some of the things we do to bless the community, and let us know if you would like to be a part of God's work to serve with us.
Blessing Wagon
ECCN is feeding the homeless and needy in Elyria with hot/cold lunches, toiletries, and other household items on the 2nd and 4th Sundays of the month. Our stops include:
E. Bridge St. Bridge

Ely Square

Riverview Plaza (East Ave.)

Gordon Manor (Fuller Rd.)

Harr Plaza

Knights Inn (Griswold Rd.)
Missions
Nazarene Missions International (NMI) is the organizational representative of missions for the Church of the Nazarene on the regional, district, and local levels. It is the promotional, educational, program, and fundraising of missions. It is the organization that provides the structure and spiritual dynamic for mobilizing the church in mission.
NMI's mission is to mobilize the church in mission through praying, discipline, giving, and educating.
Our objectives are to encourage people to pray for all effort of world evangelization, to inform people of the world's needs and what the church is doing to meet those needs, to challenge children and youth to learn about and participate in the mission of the church, and to raise funds for mission outreach.
For more information check out nazarene.org.
Outreach Events
Easter Eggstravaganza
This free event is primarily for children ages 12 and under. Activities vary every year, but we always get a visit from the Easter Bunny and do an Easter Egg Hunt. There are thousands of eggs hidden all over the property and to ensure all children walk away with candy, they are separated by age groups.
Fireworks Night
We have a great view of the Elyria Fireworks. Every year we open up our parking lot to the public and pass out free refreshments and glow sticks and watch fireworks.
Classic Car Show
This event takes place late in the summer and you are sure to have fun! Classic car enthusiasts from all over display their classic cars for the public to enjoy. We collect non-perishable food that will then be used on the Blessing Wagon. The Blessing Wagon is our homeless ministry and feeds Elyrians in need on the 2nd and 4th Sundays of the month.
Family Funfest
The Funfest takes place every year in the Fall. It's a fun back to school event! The church rents inflatables, face painters and a balloon twister. This event is entirely free!
Ladies Tea
This is our most beautiful outreach event of the year. Tickets are very reasonably priced and you get a delicious meal. The tea is a very unique event where you will find beautifully decorated Christmas tables, singing, special speaker, delicious food and a candle light ceremony. This event is always the first Saturday in December.