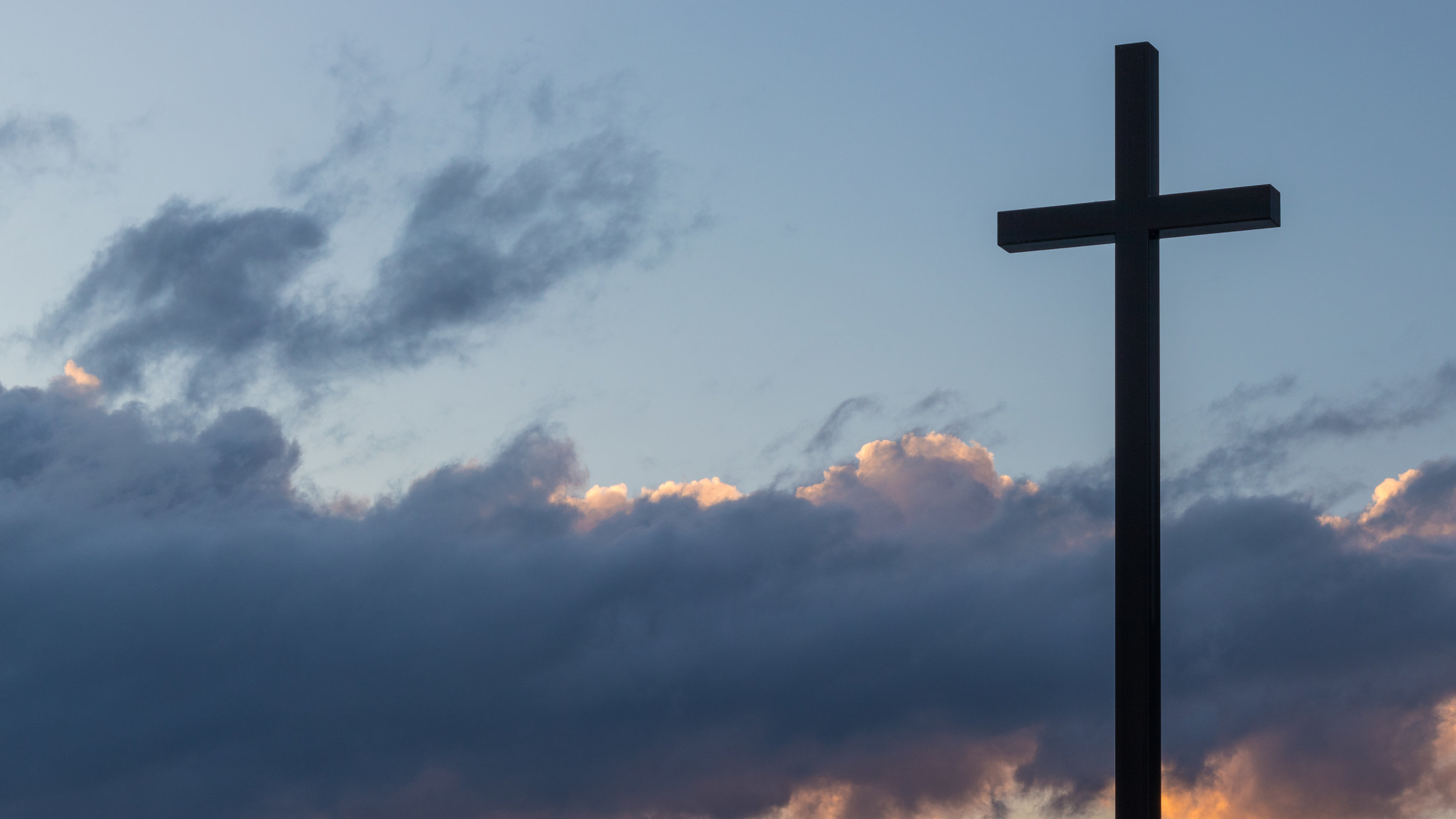 we were created to know God.
God created you for relationship with Him. He loves you more than you can imagine, and you can only experience true fulfillment in Him.
Sin Separated Us from God.
However, God is perfect and knows no sin (1 John 1:5). Sadly, each of us have done wrong, and our sin has separated us from God (Romans 3:23). The world is damaged as a result of sin. Every evil and suffering in this world is occurring as a result of sin (Romans 5:12-21). Try as we might, there is nothing any of us can do to earn back a relationship with God (Romans 3:10). Worse, we all face eternal punishment as a result of our sin (Romans 6:23).
Jesus' Death and Resurrection Make Salvation Possible.
Jesus is fully God and fully man. He came to this world to live a perfect life, die to pay the penalty for your sin, and raise from the dead to give you new life. (John 1:14, 1 John 2:2, 1 Peter 3:18). Romans 6:23 says, "The wages of sin is death, but the gift of God is eternal life in Christ Jesus our Lord." Jesus already paid for everything you ever did wrong. Salvation is a gift from Him. Gifts can't be earned; they can only be accepted or rejected.
Salvation is by Grace through faith.
Romans 10:9 explains how to accept salvation: "If you declare with your mouth, 'Jesus is Lord,' and believe in your heart that God raised him from the dead, you will be saved."
Declare "Jesus is Lord. " This means trusting in Him, letting Him take control of your life. It means acknowledging that you can't.

Believe God raised Jesus from the dead. Have faith that Jesus died to pay the penalty for your sins and rose from the dead to give you new life.
There is no formulaic prayer to pray. You can say it however you want to. What is important is that you believe in Jesus saving work and make Him the Lord of your life. If you need help knowing what to pray, here is an example prayer:
God, I have sinned. I can't live life on my own, but I believe Jesus died to pay the penalty for my sins and that he rose from the dead. Jesus, take control of my life. Be my Lord. Help me to follow you by the power of your Holy Spirit in me. I love you. Thank you for saving me. In Jesus name, Amen.
If you prayed that prayer, please let us know. We want to help you grow in your relationship with God.